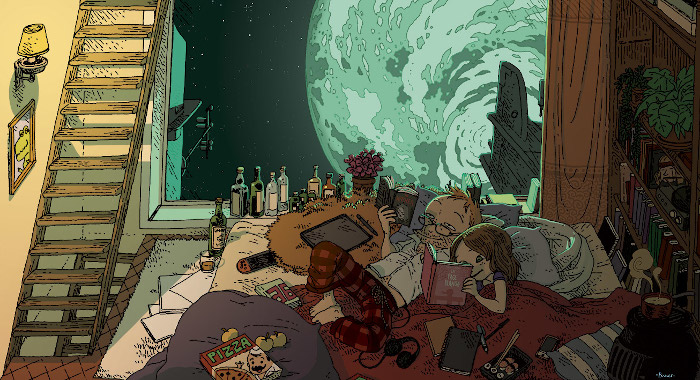 My previous article Daemon threads and the Python finalization in Python 3.2 and 3.3 introduces issues caused by daemon threads in the Python finalization and past changes to make them work.
This article is about bugfixes of the infamous GIL (Global Interpreter Lock) in Python 3.9, between March 2019 and March 2020, for daemon threads during Python finalization. Some bugs were old: up to 6 years old. Some bugs were triggered by the on-going work on isolating subinterpreters in Python 3.9.
Drawing: #CoronaMaison by Boulet.